We're two games into each playoff series this year, and you've probably noticed the style of play has changed a bit.
To demonstrate the annual shift in style, I charted NBA-wide averages for a dozen measures--including Offensive Rating, pace and the Four Factors--for both the regular season and postseason. And to give you an idea how the game has chance in the last 28 years, I included each season since the playoffs expanded to 16 teams in 1984.
Keep in mind, this season's playoff numbers rely on a very small sample size, and presumably, postseason style will differ more from the regular-season deeper into the playoffs.
For each chart, the regular-season is blue and the post-season is orange.
Offensive rating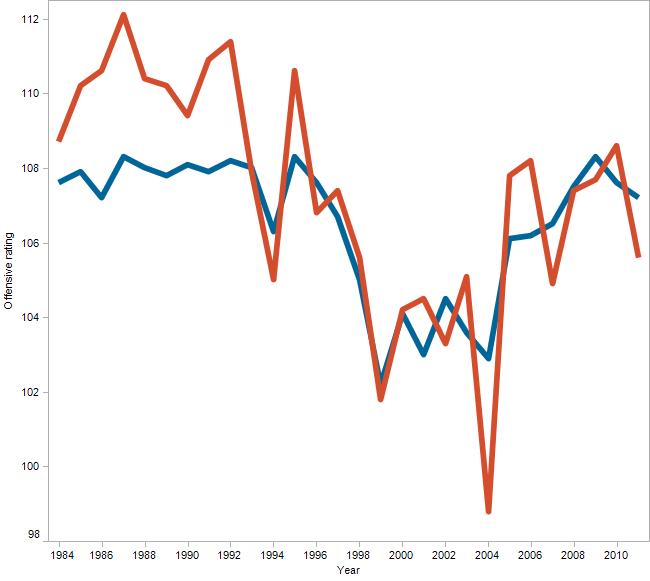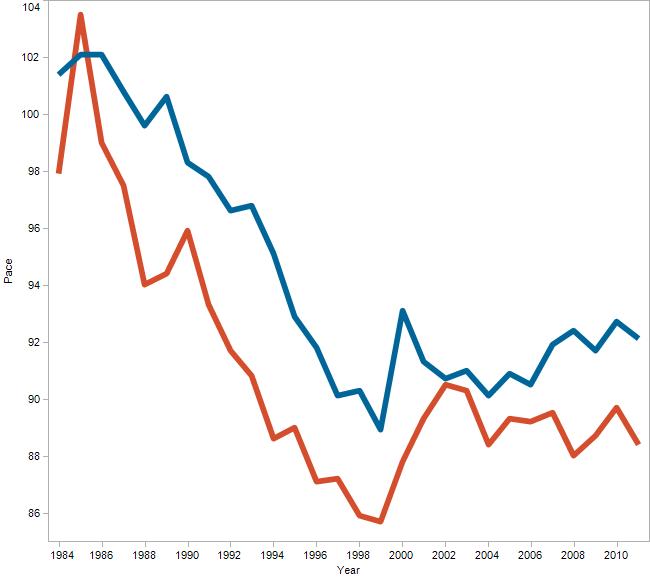 Effective field-goal percentage
Turnover percentage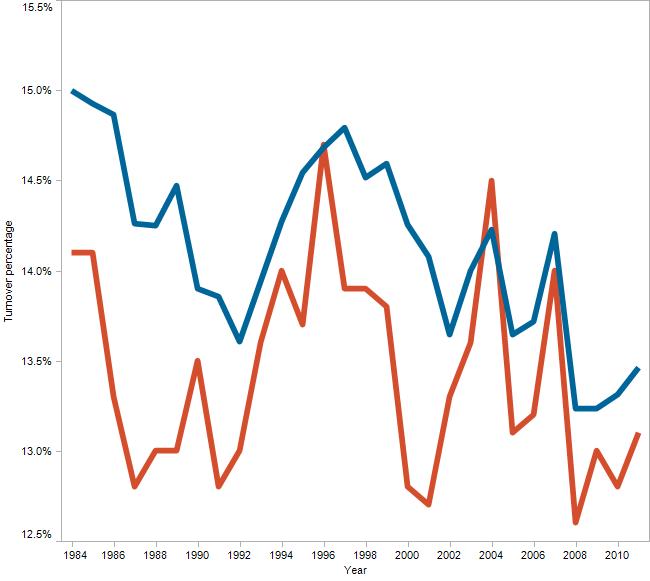 Offensive rebounding percentage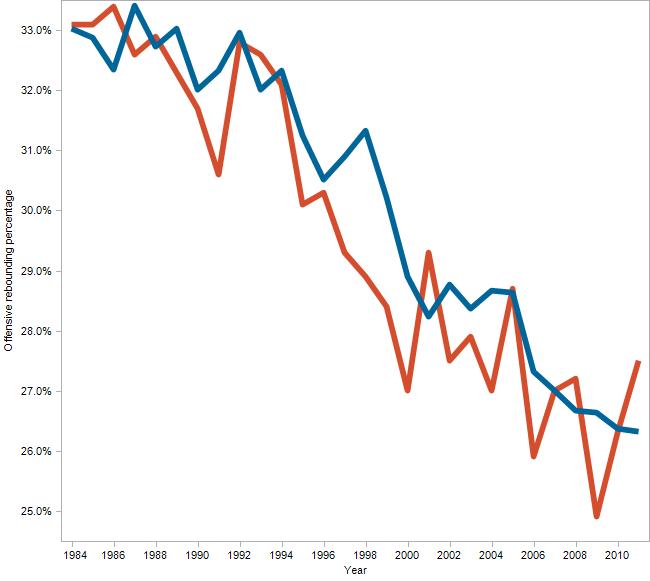 FT/FGA
Two-point percentage
Three-point percentage
Free-throw percentage
Three-point attempts per field-goal attempt
Percentage of field goals assisted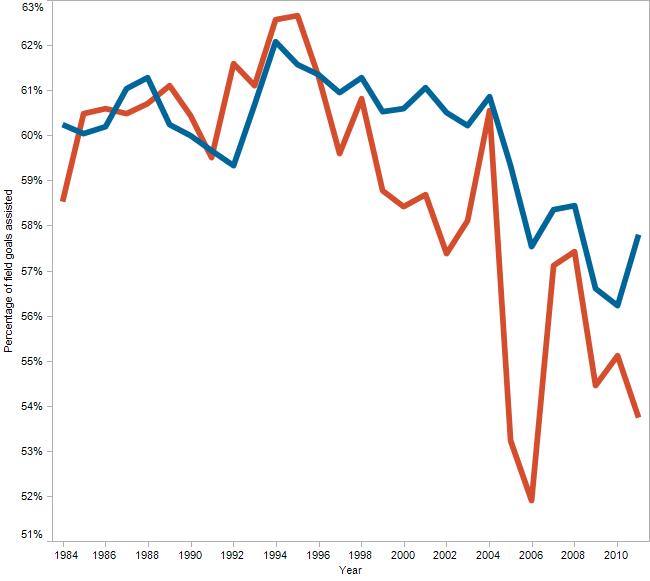 Percentage of shots blocked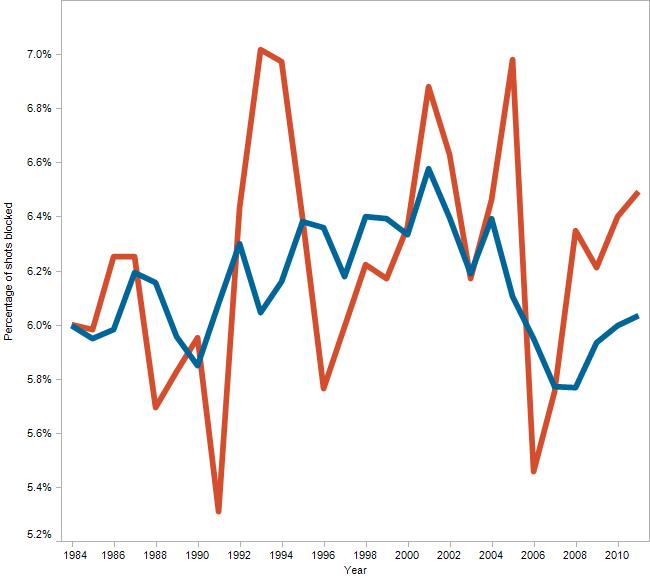 Dan Feldman is an author of Basketball Prospectus. You can contact Dan by clicking here or click here to see Dan's other articles.